Do you want your children to learn about what it means to live in God's world?
Your children are very welcome at Appleby and we are continually evolving our programs as the needs of the congregation change.  Pew packages are available containing activities to keep your child happily occupied during the service.
We have a Family Space in the chapel at the back of the sanctuary.  It is available for use throughout the service so that children and parents can stay in the service together.  All ages are welcome and every voice is valued.
---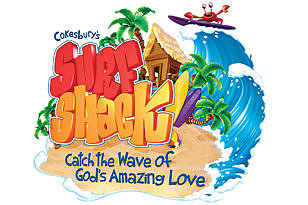 A week-long
Vacation Bible Camp
is held during the summer.  This year's theme is
Surf Shack - Catch the Wave of God's Amazing Love
.  eld from
August 14-18, 2017
and is for ages 5 to 11.  Registration begins March 13th!  For more information watch this space or contact the office at 905-637-2942 or
applebyoffice@applebychurch.ca