Two of Appleby's core values talk about helping others as Jesus taught us to do, and loving others unconditionally as God loves us.
Under the direction of the Outreach Committee, Appleby has always had a very strong Outreach program.   We continue to be a Church very much concerned with helping our neighbours, near and far, by raising funds and providing countless hours of volunteer work in partnership with many organizations and initiatives, including the following:
Locally
Wesley Urban Ministries  We strongly support the work of caring for the marginalized in downtown Hamilton, Ontario.  According to StatsCan, Hamilton has the highest poverty rate of any Canadian city.
Our involvement with Wesley projects include:
Christmas & Holiday Store - donating new gifts and food, and providing volunteers to support Wesley's dignified shopping experience for those in need.
Share the Warmth Project - during the winter months we collect new pyjamas, gloves, toques, and scarves for distribution through Wesley and Our Community Cares.
Participating in Case for Kids Annual Walk, Run, Ride to end child poverty.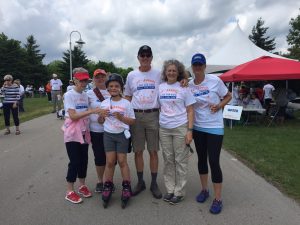 ---
Our Community Cares 
Appleby supports a local community by assisting with the The R.O.C.K. (Reach Out Centre for Kids) Summer Programs, knitting groups, provision of food and clothing, providing used furniture and occasional teen meals.  The Men's Breakfast held at Appleby on the first Saturday of the month (except July and August) provides financial support to the OCC Friday breakfasts.
---
Burlington Food Bank
The Appleby congregation strongly supports the Burlington Food Bank through donations of time, food and financial assistance.
---
Backpack Project
For more than 10 years, Appleby's annual backpack project has provided school supplies to hundreds of children of Burlington families with financial limitations.
---
Bill Shackleton Place - A Rent-Geared-to-Income Housing Development in Burlington
Appleby Church initiated the establishment of this 54-unit townhouse community and we continue to have a representative on the Board.
---
I

nternationally
Global Outreach is a subcommittee of the Outreach Committee meeting regularly to study global outreach opportunities and provide support to:
---
Syrian Family Resettlement 
Appleby United Church partnered with Wellington Square to support a former refugee family of Syrians as they became settled in their new home. Members of the congregation continue to be strongly supportive of this expression of faith.
---
We also support the
United Church of Canada's Mission and Service Fund
, which helps with hundreds of valuable projects here in Canada and throughout the world
Second Annual Outreach Saturday - October 28, 2017
Once again, we enjoyed great fellowship while doing Outreach projects for people in our community.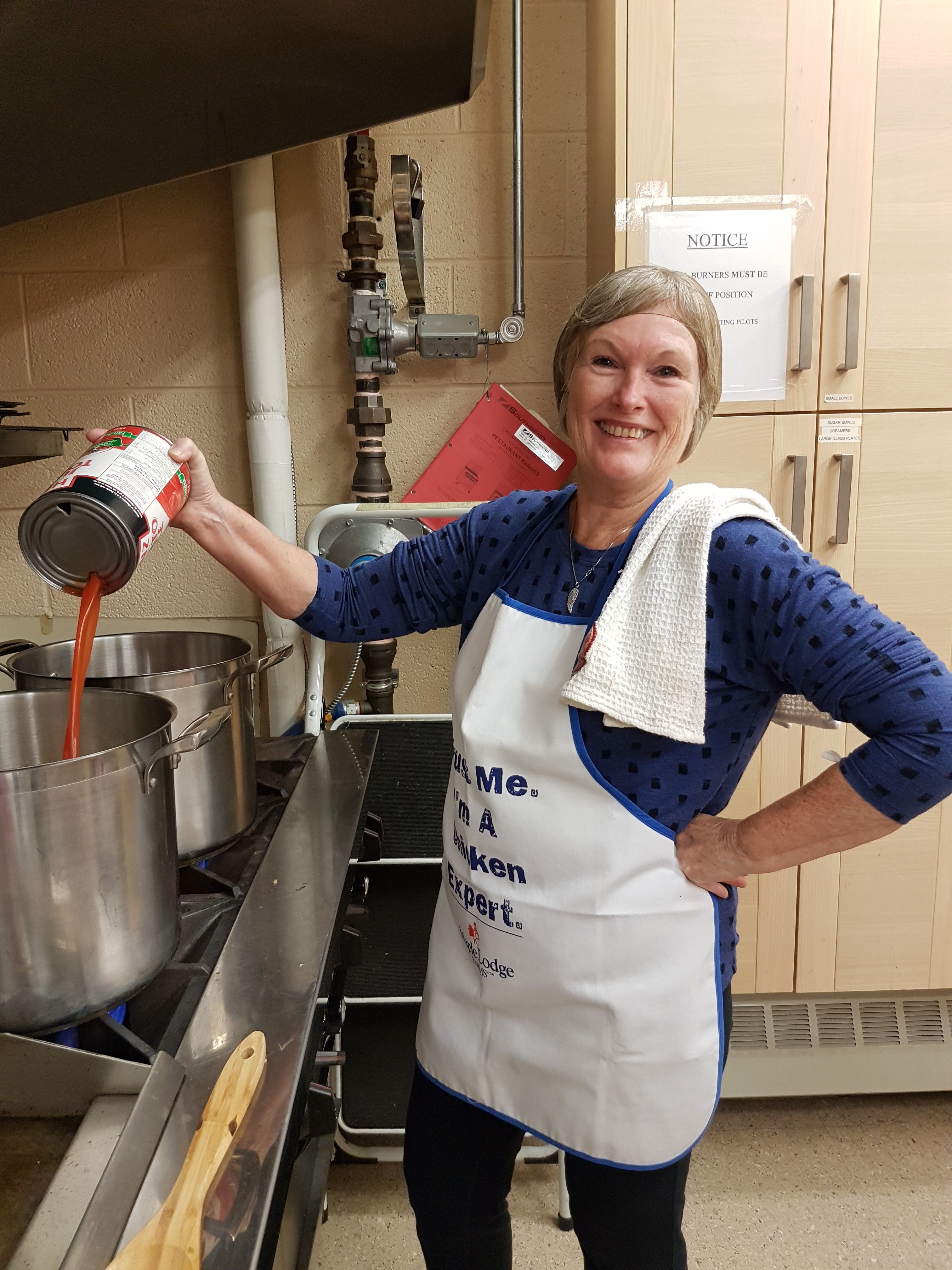 A group toured the Burlington Food Bank 
and came back quite impressed at the organization.  Volunteers in our  kitchen baked 10 Oatmeal Chocolate Chip cookies, and 
a prepared a  hearty soup and bun lunch for all.
We were overwhelmed with 
the outpouring of generosity from the Appleby family of toiletry items and arts & crafts kits which were organized into gift bags for women and 
teen boys and then delivered to Halton Women's Place along with three dozen of the cookies. A team of four spent 
the day painting at OCC Burloak Community Centre which was a big job entailing two coats of paint to brighten up  the stairway walls and 
upper foyer. Three dozen of the cookies went to the Monday Night Teen Dinners held at OCC Burloak.  Sewing was on-going from 9:30 am through to 2 pm with volunteers pinning and sewing sanitary napkins for the Sew on Fire Ministry.
Thank you to everyone who participated and who donated items. Thank you too to those who helped set up, take down 
and tidy up. Well done everyone!