June 16, 2017
To the friends of Appleby United Church,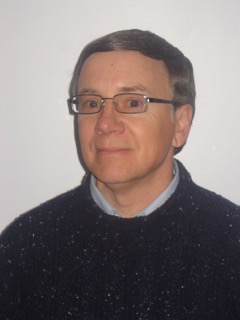 Are you surviving the heat? ... Who would have thought it could change so quickly.
This weekend is a special one for many. Father's Day. May you all be able to connect with your dads in a meaningful way this weekend. One of the great things I appreciated about my dad is his love for the outdoors and our many camping and fishing trips together as a family.
One of the passages of scripture this Sunday reminds us that God made the whole creation and everything in it (Acts 17:16-28) and the other passage asks us to think again of how the Spirit works among us to remind us of Jesus' presence in his absence (John 14:15-29). Where do you have a sense of God's presence? .... In creation. In the community that bears Jesus name. In serving others.
One Burlington Festival: After the shooting at the Mosque in Quebec City in January, a candle-light vigil was held outside city hall here in Burlington. Many were shocked such a thing could happen in Canada and many wanted to do more to remind ourselves that we are a diverse, caring and welcoming peoples. That "more" has turned into a One Burlington: Multi Faith Multi Cultural Festival on Sat. August 19th at the band shell next to Central Library. A letter was sent out to religious communities and service clubs asking for a donation to help fund this event. Projected budget: $4,000. The Church Board felt it was imperative to proactively support this project showing that people of many faiths, and of no faiths at all, can work, celebrate and have fun together. The Appleby Board felt this was even more important when one member stated that the evening news the night before shared a story that hate crimes are on the increase in Canada. To actively show that such actions are of a very small minority, the Board suggested passing the plate again after the offering for a free will donation to support the One Burlington Festival. I was very pleased at the response of the Church Board and would ask you to financially support this important endeavor on Sunday and to mark your calendar for August 19th to come out to the Central Library Band Shell. Come and see and hear and taste all that Burlington has to offer through the various peoples that call Burlington home.
May the peace of Christ be with you and all whom you love, over the coming week.
Rev. Allan
This week:
Seniors Lunch: Come enjoy the last feast before the summer on Tues. June 20th at 12 noon in the Appleby U.C. Hall. ... It will also give you a chance to say goodbye to Kathy Pringle who has done so much for the success of this lunch as she moves to Woodstock this summer.
Important Announcements: Tracey is trying to make up the Sept. 2017 to Aug. 2018 Church Calendar of Events. ... If you know the dates of any of your church activities, please let Tracey know. i.e. Rummage Sales, Communions, Artisan and Country Kitchen, Clean up Days, Electronic Recycling .... Please contact Tracey at <applebyoffice@applebychurch.ca> Tracey thanks you.
Vacation Bible Camp: Both children (ages 5-11) and adults ('shepherding' elders) are needed to have a successful "Surf Shack: Catch the Wave of God's Amazing Love" VBC at Appleby this summer Aug. 14-18th. Check the link from the home page of this website for more details.  Please also let me know if you can help.