December 14, 2017
To the friends of Appleby United Church,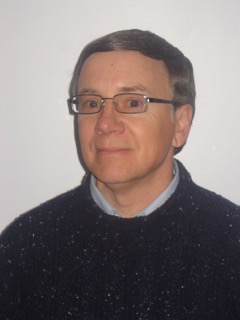 Do you every get dressed up at Christmas time? .... This Sunday the Worship Committee has invited you to get out your "Festive Best".  That would include holiday sweaters, socks, ties and ear rings.  If they blink, so much the better.  And what a great Sunday to get dressed up!
Appleby's Music Ministries is putting on "Tiny Miracle".  A combination of music, songs, bells and drums to celebrate Jesus' birth.  When? ... This Sunday afternoon, Dec. 17th at 3 p.m. ... Where? ... Appleby United Church.  Know a friend that likes Christmas music?  Invite them to come along.  Hot Cider and Christmas "goodies" to follow. 
The other good reason to get dressed up is, Pat Adair's retirement party.  Can you believe Pat has been the custodian at Appleby for 28 years? .... Wow!! Pat can't either.  So please come and wish Pat well after church on Sunday during coffee time as Pat prepares for a new chapter in her life.  First up: a trip to Florida with Paul in January.  Sounds good to me.  I wonder if there is any extra room in the luggage?
Speaking of travelling, this Sunday you will hear about the flight of Jesus and the Holy Family to Egypt because mean old Herod wants to kill the child.  Take a look at Matthew chapter 2.  "The more things change the more they stay ______." ..  Wars, violence, cruelty and power struggles continue to infect the planet and inflict immeasurable suffering on the people who live on it.  Come and hear about "Keeping Herod in Christmas"  (Ch. 16 in Brian McLaren's "We Make the Road by Walking").   Unfortunately before you can celebrate 'the light in the darkness' that Jesus brings, I guess you need to be honest about the darkness, otherwise there is no hope.  What is the old saying, before you can solve a problem you first of all have to admit there is a problem.      
The birth of Jesus is about recognizing the light, peace, joy and hope in the midst of the darkness, whatever that darkness might be in your life or in our world. 
May the peace of Christ be with you and all whom you love, over the coming week. 
Rev. Allan