October 20, 2017
To the friends of Appleby United Church,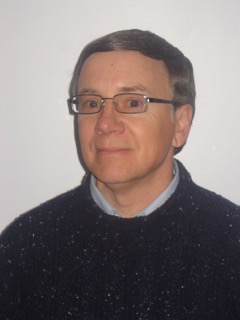 What beautiful fall weather.  Let's hope it keeps up.  Tomorrow will be a great day to either come out and help with the Rummage Sale, or to do some 'Rummaging' in the piles of treasures at the church.
Speaking of treasures, God's Word is a treasure for us who gather in Jesus name.  Through the Bible you can find 'nuggets' of wisdom and grace that can help with daily living.  While the Ten Commandments, might at first glance appear to be bad news, they are really 'good news' in terms of how to form a community of people, to be a blessing to one another and the earth.
 Come and hear some more about this tomorrow as I explore Exodus 20: 1-21 (The Ten Commandments) and Matthew 22: 34-40 where Jesus gives a well known summary of the Ten Commandments in what has become known as "The Great Commandment". ... "Love the Lord your God with all your heart, with all your soul, and with all your mind.  This is the greatest ... commandment.  The second most important .. is like it: Love your neighbour as you love yourself."   
If you like the drums, come a little early as they lead us in a sing song of 4 well known hymns.  ... Blessings and may the peace of Christ be with you and all whom you love, over the coming week. 
Rev. Allan
This week:
Rummage Sale:  Sat. Oct 21st --- TOMORROW --- from 8:30 to 11:30 a.m. ... Come one, come all.  Bring a friend and join the semi annual 'treasure hunt' at Appleby United Church.