February 15, 2018
To the friends of Appleby United Church,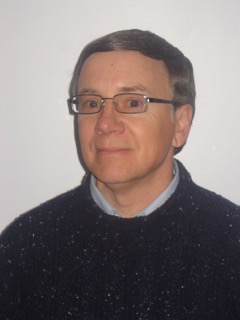 Such changeable weather.  ... Speaking of change, we have entered Lent with the wonderful Pancake Supper on Tuesday. It was nice to see so many people out.  Both to eat and to help. Lent is a time to remember our faith and to take some time to ask, "What is it I believe anyway?"
Please come on Sunday to hear the story of Mary Magdala, as told by Brian McLaren, as she tries to explain to two strangers on the outskirts of a crowd around Jesus, what she finds so intriguing about this new Rabbi. As you listen to Mary's story, maybe it will help you to clarify what you believe not only about Jesus but also about life and community.  (If you have Brian's book "We Make the Road by Walking", you can read up on it in Ch. 26 entitled "Making it Real".)
For Lent, Brian has us dive into the "Sermon on the Mount" for five Sundays.  Matthew ch. 5-7 is the largest concentrated collection of Jesus' teaching in the gospels.  Looking at these teachings in detail provides you with a good tool to reflect on what you believe as well. This new section of Brian's book has an interesting title, "Alive in a Global Uprising", which continues through to Pentecost in May. Brian certainly knows how to pick provocative titles. I can't wait to "dig a little deeper" into this section of the church year.
If you would like a chance to ponder "The Sermon on the Mount" with others, don't forget there is a discussion time after church during Lent -- Feb. 25th to March 18th.  Grab your coffee and come to the Parlour for 11:30 and you will be out for lunch, not "to lunch", by 12:15.  Questions will be handed out to give the group something to ponder if needed. 
Please pick up a "Lenten Calendar" this Sunday if you don't already have one.  Today says, "Skip a meal and give what you saved to charity."  Sunday, Feb. 18th asks us to "Invite someone to church."  Thank you Outreach Committee for this thoughtful calendar. 
May the peace of Christ be with you and all whom you love, over the coming week. 
Rev. Allan
This week:
One Burlington Festival: Please remember that a second collection will be taken this Sunday to support the One Burlington Festival.  Last year, Appleby helped support this successful event which was a public witness that people of different religions and faiths can work and play together.  Too often people see religion as a source of the divisions in the world today, rather than a source of the world's healing and hope.  This Festival gives witness to the latter worldview.  Thank you for your support. 
Senior's Lunch: This Tues., Feb. 20 at 12 noon.  Appleby is in the kitchen making delicious tomato soup and grilled cheese sandwiches.  I don't know about you, but I call that good "comfort food" on a cold winter's day.  Please pick up a friend on the way and tell them you are going to take them out for lunch today.  Your treat.